99.9 WYML-LP Ingleside is an IRC public charity operated by "Local Community Broadcasting" and is an IRS Registered 501(c)(3) non profit business.
Donations made to Local Community Broadcasting are tax deductable. Please consult a certified public accountant to confirm that you are eligable for these deductions in your specific situation.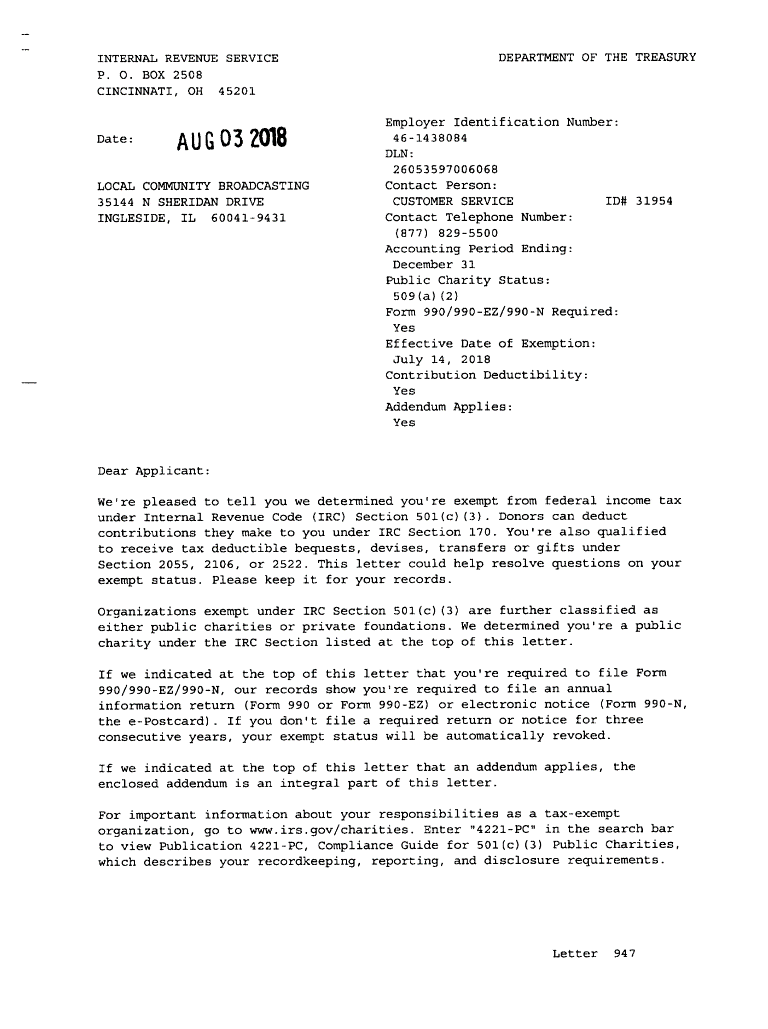 This message is evidence of Local Commmunity Broadcasting being recognized by the Internal Revinue Service and Department of The Treasury and is not in any way financial advice or planning.